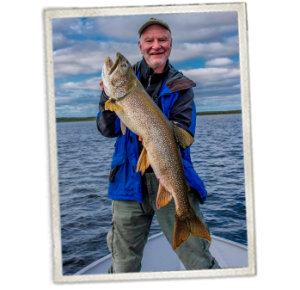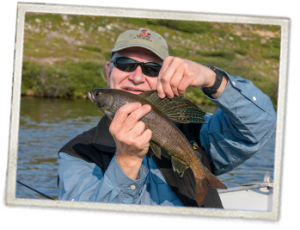 Dave,
I just want to say again how much I enjoyed meeting you and fishing at The Lodge at Little Duck. This is a feeling shared with the friends I brought with me.
The fishing was world class!! I caught at least 300 grayling, including the 5+ Manitoba Master Angler trophy grayling which was my goal. The other group of gentlemen, all experienced fishermen in camp fishing at the same time as us had the best fishing for lake trout that they have seen in 40 years of fishing. The friends I brought with me also had the best fishing experience of their lives.
The boats and motors were fantastic!! The rods and reels that you supplied, all Shimano, were the best, along with the appropriate complimentary tackle. No need to bring your own equipment…travel light without worry. All equipment was new, great quality and could not be improved upon.
Camp including food, lodging and cooking was outstanding. You did everything to make us comfortable and feel at home.
We look forward to our next trip to Little Duck!! Photos of our trip will follow soon.
Regards,
Derek and the gang from Omaha