Although we are located in one of the last pristine wilderness areas of North America, Nunavut's caribou camps are relatively easy to get to whether you are driving or flying commercial airlines into Thompson Manitoba.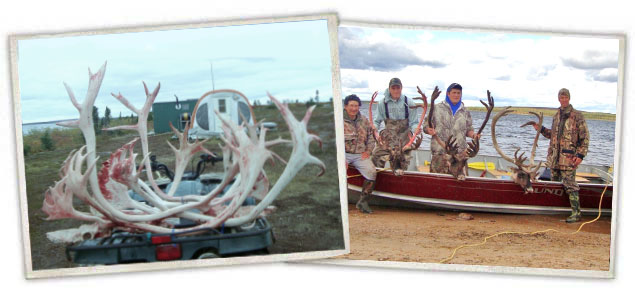 Crossing the Border
A valid passport is probably the best document to use when crossing the border and entering Canada. If you don't have a passport, an original birth certificate or certificate of citizenship or naturalization along with government issued photo identification (driver's license) is sufficient. As mentioned earlier, once your reservation is considered "firm" we will provide you with the necessary Firearm Declaration Forms for bringing firearms into Canada.
Flying Commercial Airline
Most major airlines connect into Winnipeg's James Armstrong Richardson International Airport. Daily and direct flights to Winnipeg are available from Chicago, Minneapolis and Denver including all other major Canadian cities. Once in Winnipeg, and if you have decided to fly onto Thompson (our departure point) we suggest using Calm Air which normally has 3-5 flights daily.
Once you arrive in Thompson, we will have a lodge representative greet your flight and transport you to your hotel for the evening, and get you back to the airport for your flight to the Lodge at Little Duck the next morning.
Driving
From Winnipeg MB, the drive to Thompson is about 7 hours. Guests can leave their vehicle in our air charters parking lot. The staff of the air charter lives on site, so your vehicle is safe and secure. If possible, sharing the drive with 2-4 others allows more non-stop travel and certainly provides entertainment for the drive up and back and can have significant savings over flying. Contact in Thompson by our lodge representative will be made at the hotel once you have checked in. View map for directions.
Arriving in Thompson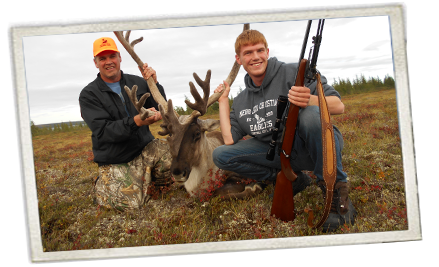 All guests must arrive in Thompson the day or night before traveling to the camp. We suggest overnighting at The Days Inn 1-800-778-6000. All guests of The Lodge receive a corporate rate, so please notify them you are staying with us. Guests are responsible for the hotel cost.
Flight to the camp
Our flights normally depart Thompson at 7 am, weather permitting. The first leg of the flight brings you 260 miles north to the airstrip at The Lodge at Little Duck. From Little Duck, you will be transferred to a waiting float plane for your 70 mile flight north and your final destination of the camp.
Flight Back to Thompson
We make every effort to have back in Thompson by 12:00 noon the day of departure. Because of possible weather delays, we strongly suggest you do not book your flights back to Winnipeg until late afternoon/early evening.
Book your Trip Today!