Awesome, Awesome, Awesome!!! The fishing was outstanding. The accommodations and staff were excellent. After being here the year prior, I could really see all the improvements you have made. I look forward to coming back next year again  and "rip some lips". Would also like to pursue a Caribou Hunt with you for 2014!!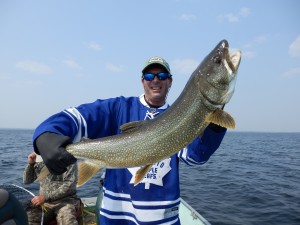 Jonathon Tomares, Dickerson MD
The entire experience was wonderful. To have these kinds of accommodations in such a remote place is remarkable. The staff was great and provided consistent and thorough service. The fishing was even better, if that's possible. I look forward to my next trip with you.
Ken Hodge, Washington DC
I was very impressed with the accommodations, meals selection and service. To have high speed internet was impressive. Enjoyed the whole experience, the fishing and the knowledge of your guides. I loved it all!!!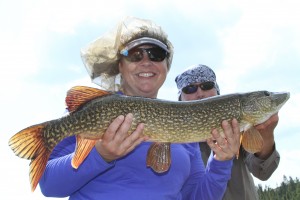 Patty Winkleman, Salt Lake City, UT
The fishing was great and the quality and quantity of the fish is tremendous. The hospitality was exceptional and the meals were well prepared and delicious. Our guide Barry was very knowledgeable and made every day extremely interesting for us.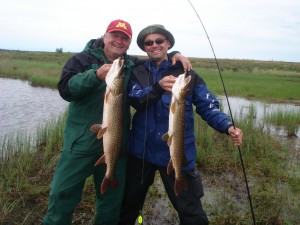 Dave Van Meveren, Slaydon MN
Overall, the experience was excellent. The claim of "world class" fishing was definitely met.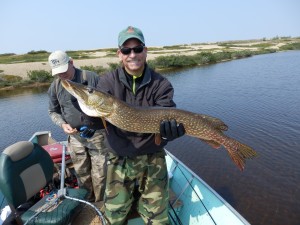 Luigi Canali, North Potomac, MD
While shopping for a new fishing adventure at the SCI Convention, Jessica and I met and talked to Dave Fisher from The Lodge at Little Duck on the first day of the show. After 3 more days of walking the isles, and hearing from many more outfitters, we made the decision to book with Dave and The Lodge at Little Duck for our Fly fishing trip. As we were to learn, Dave runs a high quality operation from top to bottom starting with efficient pre-trip planning, and on the ground coordination.  Because of my sometimes erratic work schedule, I was able to connect with Dave at all hours of the day (not only during business hours) which helped a lot and was very much appreciated.  The accommodations were very comfortable, the meals were great, and the relaxed atmosphere made for a very special trip.
The only change we felt was needed over last year was to book our fishing trip for 9 days this year instead of 7. We will be adding a few more guests to this year's trip, and can't wait to get up again. Additionally, we want to plan a Caribou or Moose Hunt with Dave for this fall.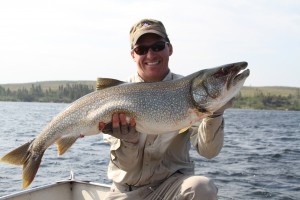 Jeff & Jessica Kimbell, Washington DC